Discord often rolls out new updates, introducing new features to the group chatting application. There are plenty of features available in Discord but users are currently searching for is its Profile Customization.
There are tons of users who are currently searching for how to add a Profile Banner in Discord and how to customize their accounts. With that in mind, we have created a guide on Discord Profile Customization, explaining how both Nitro and regular account users can customize their profile and change their avatars.
Also Read | How To Fix Discord Not Opening Error?
How To Add a Profile Banner in Discord?
There are plenty of customization options available for Nitro Classic users but if you are a regular account user, you will only have a bunch of banner customization options in the beta version. The biggest advantage of having a Nitro Classic account is they can upload a custom manner manually.
Normal Nitro users, on the other hand, can select to make an animated banner, which is similar to animated profile pictures in Discord. For the unversed, the Discord profile banner works exactly like the cover photo of Facebook.
Discord Profile Customization
There are multiple ways that can be used to customize your account on Discord. If you don't know what these methods are then don't worry, just keep reading this post.
How To Change Your Avatar On Discord
Changing your avatar on Discord is super easy. If you don't know the process then follow the given steps:
Go into User Settings, which can be found on the bottom left side of the screen.
There, you will see the option 'Upload Avatar'.
Click on it and upload your avatar.
How To Change Your Username On Discord?
In order to change your username on Discord, you will have to follow these simple steps:
Go into User Settings
Go to My Account.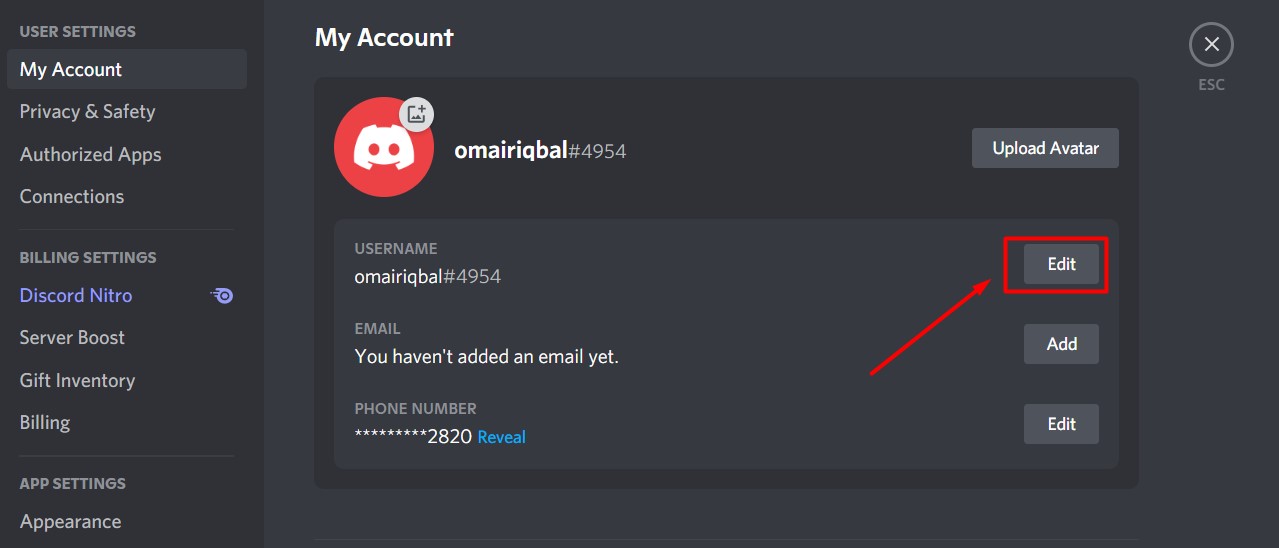 Click on the username and change it to your liking. Notably, you will be asked to enter the current password of Discord as well.
Once you entered the desired user name and the current password, click on the Done button.
That's It, you have successfully changed your Discord username.
That's everything you need to know about Discord Profile customization.