While some of the Google Doodle games are a well-kept secret some of them are the most popular and fun mini-games. Google Doodle games is a collection of popular mini-games that players can play without a high-speed internet connection or a high-end system. Some of these games might not even need the internet like the Dinosaur game.
Here is a list of the best Google Doodle games you should try at least once.
Best Google Doodle Games List– November 2022
Players can choose from fifteen google doodle games out there but we have compiled a list of the top 5 best games you should give a shot in 2022.
PAC – MAN
Pac Man holds massive nostalgia value for many of us which are why the digital version of the game is so popular. Google hoped onto the opportunity and made easy to access digital and free PAC Man games. The rules of the game remain simple as players can use the arrow key to give directions and for a quirky detail the dots are in the shape of Google.
Doodle Champion Island Games: Tokyo Olympics 2020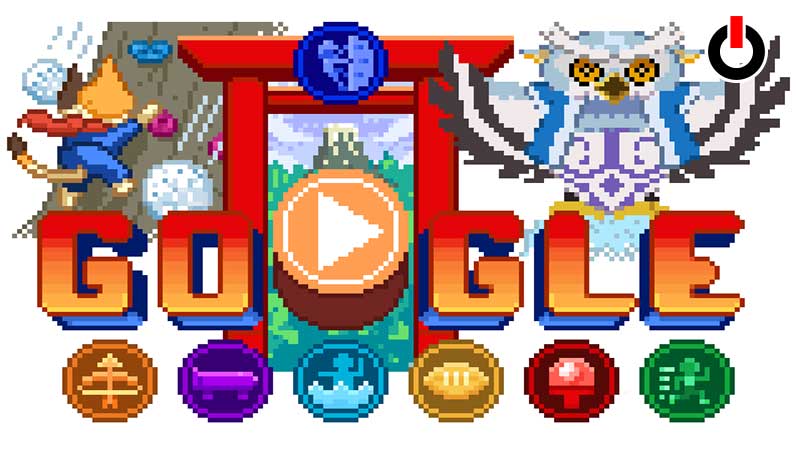 The doodle champion island games have to be one of the most detailed and well designed Google doodle games out there. Based on the 2020 Tokyo Olympics players start off as Lucky and can participate in multiple games like archery, marathons, rock climbing etc.  Players can play these games in real-time and with the end motive of getting all seven sacred scrolls and also completing some hidden challenges.
Fischinger
The name might be confusing but this Google Doodle game is for the music fan in all of us. Players can choose from four unique instruments and can use the notes to create their own music.
Cricket Doodle
Players can choose from multiple cricket mini-games online but the Google Cricket doodle does manage to stand out. The game remains simple as all you have to do is click on the "bat" button at the right time. With such simple controls and a cool design, cricket fans should definitely give it a shot.
Hip Hop
This is another Doodle game especially for music fans, Hip Hop allows players to mix different hip hop songs and tunes and create their own. Hip Hop is for the DJ in you as it gives you a great opportunity to create your own tunes. The game is rather simple and the tutorial is enough to make you a master of the game.
How To Play Google Doodle Games In 2022?
Open a "google search tab" and type Google Doodle Games
You will get a list of all the Google doodle games available.
Click on the game you want to play and it will start in a new tab
These were some of our favourite Google Doodle games that we think you should try at least once this year.
That's all for this one, for more such news, tips and trick keep it locked at Gamesadda.