Valorant is a multiplayer shooter online game which is in hype nowadays because of its amazing graphics and great gameplay. If you are new to the game and do not know what does Crosshair means and what is Diamond crosshair in Valorant then don't worry, we have you covered.
If you have questions related to Valorant crosshair settings then check out this guide to understand all the settings and everything you need to about crosshair and Valorant Diamond crosshair.
Without any further ado, let's get started:
What Does Crosshair Mean in Valorant?
In valorant or any shooting game when you aim at a person or a thing using a weapon a small pointer appears. This pointer is known as the Crosshair in Valorant. This can be of any shape or any colour and size.
Best Settings For Valorant Crosshair: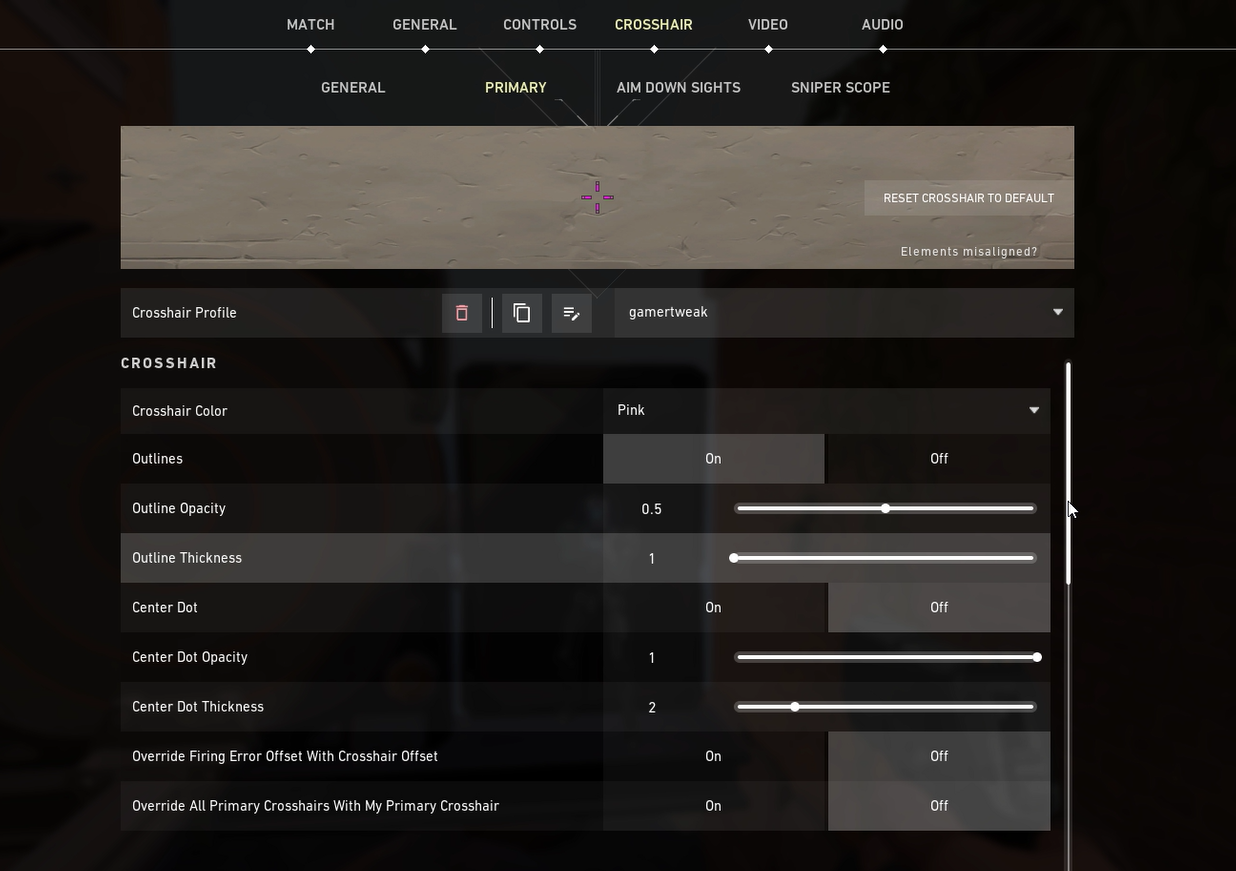 1) Launch the game on your PC.
2) Press the "ESC" button on your Keyboard. You will find a list of options. Click on the "Settings".
3) Look for "Crosshair" on the options you will see on the top of the screen.
4) Scroll down the list here you will find multiple options like:
Crosshair color
Outlines
Outline Opacity
Outline Thickness
Centre Dot
Centre Dot opacity
Centre Dot Thickness
Override Firing Error Offset With Crosshair Offset
Override All Primary Crosshairs with my Primary Crosshair
5) Do the necessary changes according to your colour, shape, size, opacity, thickness preference. Go and start the game and see if it's as you wanted.
6) You can change Crosshair Settings in-game anytime you want even when you are in the match in valorant.
What Is Diamond Crosshair In Valorant?
There is no specific crosshair as "Diamond Crosshair" in Valorant. It is just a customized crosshair which is a pointer used for the shooter's convenience to get a perfect headshot. Customize your crosshair according to your ease and enjoy your favourite game with your friends.
That's everything you need to know about Valorant Crosshair settings. Choose your favorite color, shape, and size to see your preferred game. Check our other article on what does NT means in Valorant and all the short forms that you can use in the game.