Full List Of Roblox Anime Fighting Simulator Codes (April 2021)
Here's a complete list of all the latest, updated, new, valid and active Anime Fighting Simulator codes.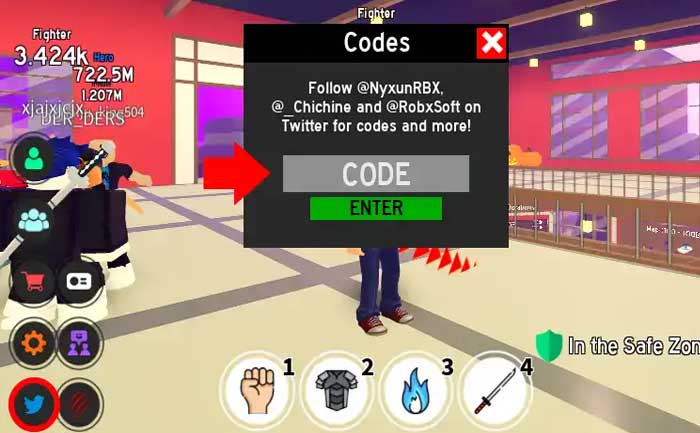 Anime Fighting Simulator is arguably one of the most popular Roblox Games. The only reason why is becoming more popular with each passing day is it is inspired by multiple Anime shows. If you love Anime-themed video games then you are going to love Anime Fighting Simulator.
In order to grab people's attention and draw new users, the developer of the game often drops new Anime Fighting Simulator codes that players can redeem for Shards. Since these codes are expired in a jiffy, thousands of players have been having trouble finding the latest and valid Anime Fighting Simulator codes.
Making your work a lot easier, we have enlisted all the latest and working Anime Fighting Simulator promo codes that you can redeem in the month of April this year.
Also Read | Top 10 Best Roblox Games That Will Blow Your Mind
Here Are All The Latest Fighting Simulator Codes – April 2021
Since Anime Fighting Simulator codes are time-restricted and could expire at any moment, make sure to redeem the following active codes right now. Besides the following active codes, we will keep updating this list whenever new codes become available.
Here's a full list of Anime Fighting Simulator codes and what they provide when redeemed:
Note: Multiple new codes added in April.
elemperador100k! – chikara shards (new)
bigboi100k – chikara shards (new)
anotherbugfix – chikara shard
thanksbugfixes – chikara shards
sub2kelvin – chikara shards
tigre250k – chikara shards
VexoStream – chikara shards
5000chikara – chikara shards
subtodefildplays – chikara shards
NNG – chikara shards
sub2hakimbo – chikara shards
defildstream – chikara shards
emperadorsubs – chikara shards
Defildyen – yen
GGgames40k – chikara shards
L3NI – chikara shards
frango2yen – yen
Lastyearcode750k – chikara shards
subtofrangoforchikara – chikara shards
defild700k – chikara shards
Tigre200k – chikara shards
defild – chikara shards
n1colas2sub – chikara shards
tigretv2sub – chikara shards
tigretvsub – chikara shards
subfrango – chikara shards
subn1colas – chikara shards
Subemperadormaxi – chikara shards
Sub2tanqr – chikara shards
tigrehaveyen – yen
sub2tplanetmilo – yen
subtomrrhino – yen
sub2razorfishgaming – yen
subtokelvingts – yen
These above mentioned Anime Fighting Simulator codes are 100% working and can be redeemed in April this year. However, if you found any of the above codes is expired, feel free to inform us via the comment section below or our email ID.
Anime Fighting Simulator Codes (Expired)
The following Anime Fighting Simulator Codes have been expired.
merrychristmas
GoodByeBugs
rename
10kfollowers
20kblockzone
700klikes
emilioglad30k
650klikes
How To Redeem Codes In Anime Fighting Simulator?
If you don't know how to redeem Anime Fighting Simulator codes then don't fret, it is very simple.
Launch Anime Fighting Simulator game
Search and click on the Twitter icon on the left bottom
Type or paste any of the above-mentioned working Anime Fighting Simulator codes.
Hit the Redeem button to get the reward.
That's all you need to know about Anime Fighting Simulator codes.